Keynote Speaker I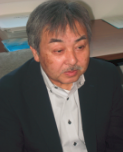 Prof. Kondo Akira
Osaka University, Japan


Prof. Kondo Akira was graduated from Faculty Engineering, Osaka University in 1982 and from Graduated School of Engineering, Osaka University in 1984. After that, he had worked in Matsushita Electric Industry (Panasonic) for 5 years. From 1989, he has been working in Osaka University as an assistant professor, associated professor and professor. He received PhD in 1999 and its thesis is "Study on development of numerical simulation model in order to mitigate urban atmospheric environment". He is researching on the environmental dynamics modeling in the wide ranges from global scale to indoor scale. Moreover he carried out the joint researches in South-East Asia; Nepal, Indonesia, Korea, China, Vietnam, and Thailand. Throughout these researches, he received the best paper award from The Society of Heating, Air Conditioning and Sanitary Engineering of Japan in 2010 and received the best paper award from the Society of Environmental Science of Japan in 2012 and received the best academic award from Atmospheric Environmental Society of Japan in 2015. He is also the author of more than 90 peer-reviewed articles including articles written in Japanese, and 80 international conference papers with limited peer review.
Keynote Speaker II



Prof. Ngai Weng Chan
School of Humanities, Universiti Sains Malaysia, Malaysia


Ngai Weng Chan is Professor of Physical Geography at the Universiti Sains Malaysia in Penang, Malaysia. His main research areas are Environmental Hazards Management, Hydro-Climatology & Water Resources Management. He is currently Vice-President of the International Water Resources Association, Member of International Association of Hydrological Sciences and Member of International Water Association. He is currently President of Water Watch Penang (WWP), Treasurer of Malaysian Environmental NGOs (MENGOs) and member of Malaysian Water Partnership and Malaysian Water Association. He has completed more than 50 research/consultancy projects and published 26 Books, 59 Chapters in Books, and more than 100 professional papers.
Keynote Speaker III



Prof. Orawan Siriratpiriya, Environmental Expert
Aquatic Resources Research Institute, Chulalongkorn University (ARRIC)


EDUCATION
1990 Cert. in Environmental Management Specialized in Risk Assessment and Analysis, UNEP/Tufts University, USA.
1989 D.Sc. (Soil Management-Waste Disposal/Utilization) The Agricultural University of Norway, NORWAY.
1984 Research Dip. in Environmental Science, The Agricultural University of Norway, NORWAY.
1979 M.Sc. (Environmental Science-Soil) Kasetsart University, Bangkok, THAILAND
1976 B.Ed. (Chemistry-Biology) Chulalongkorn University, Bangkok, THAILAND
RELATED EXPERIENCES
1.Working experience in environmental research as principal investigator, project director/ integrator/manager/coordinator, lecturer and thesis adviser at The Environmental Research Institute, Chulalongkorn University (1979-2014).
2.Expert in Environmental Impact Assessment (License) of Juristic Person 'Chulalongkorn University' (1991-present)
3.United Nations Environment Programme (UNEP) fellowship for International Leadership in Sustainable Environmental Management at Center for Environmental Management, Tufts University, Massachusetts, USA under "Intensive, International Post-Graduate Programme in Environmental Management" (1990).
4.Southeast Asia Programme Officer, The International START (HDP/IGBP/WCRP) Secretariat, Washington DC, USA (1994-1995). [START = Global Change System for Analysis, Research, and Trainning]
5.Thai National Expert for EIA/SEA (Environmental Impact Assessment/Strategic Environmental Assessment) guidelines development in the Mekong River Basin (2002-2003).
6.APRU Fellow, 5th APRU (Association of Pacific Rim Univ.).Fellow Program 2004 on Globalization and the Environment: Multidisciplinary Perspective" at Univ. of California Santa Barbara, Santa Barbara, USA. and Osaka University, Osaka, Japan. (2004)
7.Board member: Solid Waste Management Experts in Asia and Pacific Islands (SWAPI) (2005-present).
8.Board member (Environmental Expert): National Fertilizer Board of Thailand (2009-2014).
9.Editorial Board: Journal of Material Cycles and Waste Management (2010-present).
10.Member: Drafting Committee "State of the 3Rs in Asia and the Pacific", United Nations Centre for Regional Development (UNCRD) and Institute for Global Environmental Strategies (IGES) (2017).
Keynote Speaker IV



Prof. Jae K. Park
University of Wisconsin-Madison, USA


Dr. Park is a professor of the Civil and Environmental Engineering Department at the University of Wisconsin-Madison since 1988. He received a B.S. in Civil Engineering at Yonsei University in 1977 and a M.S. in Environmental Engineering at Seoul National University in 1979. He worked as a consulting engineer in Korea and Australia for two years after serving two and a half years of military service. He received a Ph.D. in Public Health Engineering at the University of Newcastle upon Tyne, United Kingdom in 1985. He worked as a research associate at the Sanitary and Environmental Health Research Laboratory, University of California, Berkeley from 1985 to 1988.
Since he joined University of Wisconsin-Madison in 1988, he has taught various environmental engineering courses such as water treatment plant design, wastewater treatment plant design, biological treatment, physical/chemical treatment, hazardous waste management, solids and hazardous waste engineering, industrial water pollution control, etc. His research is in the areas of water quality management and river restoration; biological treatment; hazardous waste treatment; mass transport in the environment; fate of organic compounds in water and wastewater treatment processes; computer-aided design of water and wastewater treatment plants; and reuse of scrap vehicle tires as a contaminant sorbent. His research was supported by the National Science Foundation, the Department of Defense, municipalities, private industries, Wisconsin Department of Transportation, Wisconsin Department of Natural Resources, and various research institutes. He has served as the consultant of various governments, research institutes, utilities, universities, and industries all over the world.